About Road Runner Advertising
Personal Statement
Advertising is more than just a way to get your business exposure. It has to convert into a positive return on investment. This makes the ideal avenue ideal of advertising a medium that: offers exposure through generating a great number of impressions, and results through a high conversion rate.
Mobile advertising is a field of advertising that now weekly generates 500,000 impressions nationwide. According to U.S. Travel Association, Americans spent $317.8 billion traveling by auto transportation and public transportation and, spending on business travel totaled $259 billion. Capitalizing on the popularity of travel as indicated by spending, mobile advertising stands to generate a great deal of exposure for businesses in all industries.
Though it may come as a surprise, mobile advertising can also be an excellent option for online marketing strategies. Comscore, an industry leader in measuring the web reported the following on June 28, 2013: "141 million people in the U.S. owned smartphones (59 percent mobile market penetration) during the three months ending in May". The popularity of smart phones, allows mobile advertisements to take advantage of QR codes. Consider the following. While a truck is on its route it's a mobile billboard for your AD, every time your advertisement sways a customer—the prominently displayed QR code can be quickly scanned to visit the brand website.
Whether it is exposure or conversion that you require as part of your marketing strategy, mobile advertising can make the difference. These mobile billboards, combined with expert design and use of QR codes can be used to popularize a wide variety of products and services.
Facts
Something to think about:
RoadRunner Ads give you a very high Return on Investment. They are carefully conceptualised to generate maximum number of impressions.
Nationwide mobile advertisements have one of the highest growing rates. Its one of the fastest channels for advertisement and being mobile it brings maximum number of impressions. Nationwide mobile ads generate well over 500,00 impressions weekly
There has been a considerable increase in highway and road travel given the current economic scenario. This means more people are on the road and they are all potential target customers. This also increases the success rate of the advertisements since more people view the ads.
The QR codes used in our ads are becoming more effective by the day. The numbers of smart phones are increasing exponentially and QR codes are gaining popularity. The QR codes enable the users to interact with the ads and also get coupon codes while they are on the road! Just simple scanning empowers them with so much information!
They enable the users to connect to a digital website of the company and view more details
QR Code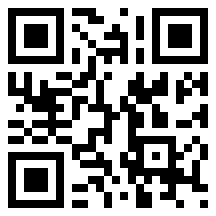 QR codes take advantage of the proliferation of smart phones in the mobile industry. Almost everybody nowadays carries a smart phone and this is where we take the advantage of technology. QR code readers are installed on all the mobile phones or are easily installable. QR codes give us the advantage to put in lot of information in a small space in a certain format.
QR codes are placed in the adverts in a vantage position so that the potential customers can easily take a picture and scan the code. The QT codes are created in such a way so that the customers get all the relevant information and also coupon details, which will help the promotion in a BIG WAY! QR codes are becoming the most convenient way to reach out to customers and pass information to them easily. Most importantly SEAMLESS integration with smart phones and exchange of information.
GPS Tracking
Check the location of your ads with Road Runner Advertising whenever you please. Our trucks have GPS installed.
Our ads are placed in on trucks which have GPS installed. We source the GPS solution from the best in the industry. This gives the clients a real time awareness of their advertisements. They can log in to the system and view where the ads are real time.
Each advertisement on each truck can be monitored and checked for location. We plan to bring in more innovative solutions to help clients to gain maximum leverage out of the mobile ads.