QR Code Ads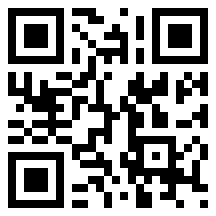 Add Interactivity with QR Code Ads
Smart phones have experienced a meteoric rise to popularity thanks to brands like Apple, Samsung, Blackberry and Android. This popularity was fuelled greatly by the lowering of the cost for these devices, which made them more accessible to a broader range of people. Which then fuelled a demand for information to be accessed: instantly, anywhere, and anytime.
QR codes were the original response to this demand. These curious black and white boxes can be scanned with a smart phone app to access stored information. In the past these codes have been used for not only coupons and general product information, but also by non-profits and schools. This makes including a QR code into an advertisement a very savvy decision.
A QR code that is placed on a truck is large enough to be: easy to read for phones and easy to capture from stationary or moving positions. Combined with the possibility of creating large and bold looking advertisements that draw in the viewer, a QR code can become a quick way of interacting with the company. In short, a QR code can make it possible for your business to make a sale on a sidewalk or a backseat. So don't wait anymore, contact Road Runner advertising today and see what a QR code integrated truck ad can do for your business.